Serving Closely-held Ventures and Family Offices
Taking Care of Sophisticated Clients and Their Unique Legal Needs
We provide legal advice and collaborative transaction leadership in 
corporate and real estate formation and transaction matters.  
Our services are tailored primarily to closely-held ventures (large and small) 
and family offices and their unique legal needs.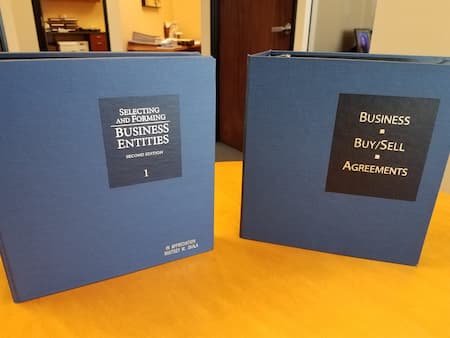 Entity Formation and Restructuring
Entity Formation: Corporations (C and S), Limited and General Partnerships, Joint Ventures, and LLC's
Entity Documents:  Articles, By-laws, Initial Minutes, LLC Operating Agreements, Joint Venture Agreements, and General and Limited Partnership Agreements 
Governance Advice:  Board structure; Manager and Member duties and powers; Partnership management
Annual minutes and filings
Other Internal Agreements:  Buy-Sell and Shareholder Agreements
Restructuring:  Transfer of ownership; long-term ownership planning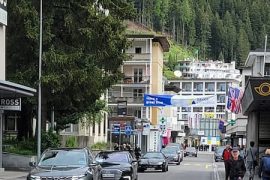 Purchase and Sale Agreements: Drafting and review of agreements
Financings:  Drafting and review of financing documents
Contracts: Drafting and review of joint ventures, vendor contracts, dealer and rep contracts
Equipment Leases: Preparation and review

Senior Executive Employment Contracts: 

P

reparation and review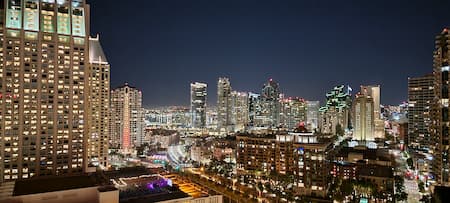 Purchase and Sale Agreements: Drafting and review of PSA's for office, retail center, raw land, apartment, and other commercial or investment properties
Leases:  Drafting and review of office, retail, and ground leases
Loan Documents: Drafting and review of real estate financing documents
Title Matters and Easements:  Review and resolution of title issues
Opinion Letters:  Drafting of opinion letters and all supporting resolutions and consents
Construction Contracts: Review of contractor, architect, engineering, and other consultant agreements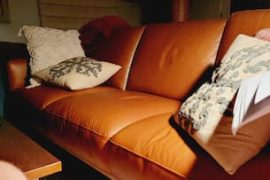 Professional Achievements
Professional Ratings:  Rated "AV" by Martindale-Hubble, and recognized as one of San Diego's "Top Lawyers" in  Business and Real Estate Transactions
Author: Author and annual reviewer of CEB's attorney practice reference books, Business Buy-Sell Agreements and Forming Entities in California
State Bar Opinion Letter Report:  Former Secretary of California State Bar Working Group on Legal Opinions Concerning Partnerships and Limited Liability Companies, (2013-17)
Bar Section Chair:  Former chair of Real Estate Section of San Diego County Bar Association
Organizations:  ABA Int'l Law/Arts & Cultural Heritage Committee; Urban Land Institute; LAI– real estate economics; California Lawyers Ass'n Partnerships and LLC's Committee
For more, see Biography, below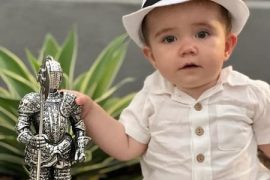 San Diego Museum of Art: Member, Board of Trustees, July, 2023 to present
Museum of Contemporary Art, San Diego: Member; legal representation on construction financing for 2020-22 La Jolla expansion project
San Diego Regional Chamber of Commerce: Member, 2007-present; Member, Economic Strategy Working Group, 2022-present; Member, Washington DC Delegation, 2008, 2011, 2015-2019, 2023; Chair, Energy and Water Committee, 2018
Rotary Club 33/San Diego: 2017-present
University of California, Berkeley: Member, Faculty Club
For more, see Biography, below
Staying A Step Ahead For Our Clients
Working With Our Firm: "Your relationship with us will begin with a phone call or email to determine whether we're a good fit for your needs. We hope so. But if not, we'll steer you to an attorney who's right. We'll send you our standard engagement letter– it's very straightforward and we never ask for money up front. We have two professionals who will be on your matter: myself, and our paralegal, Catherine Salinard. I don't push lawyer work down to Catherine– she's fantastic with paralegal tasks, but with today's technology I can stay "hands on" at the lawyer level and still keep the fees in balance.
"There's a good chance that I know someone in the deal other than the client– the banker, the escrow officer, the broker, or the legal team on the other side. Those relationships lay the groundwork for a collaborative experience, where we all can keep our eyes on the ball and not on our back.
"I invite clients to reach out to me anytime, even nights or weekends, and even on my cell phone. I might not always see the call, or I might be in the middle of watching my Cal Golden Bears athletics or working on my Georgetown law school reunion — but I'll call right back when I have a moment. If you like using texting, feel free to text me until your thumbs cramp.
"Legal fees these days can be large. We're not the low-cost alternative by any means. We tend to have few if any complaints about our fee totals, and I invite questions and feedback. We email our invoices out as close to the first of the month as we can. We offer an electronic payment portal that's embedded in our invoices. Old School checks are welcome too.
— Whitney